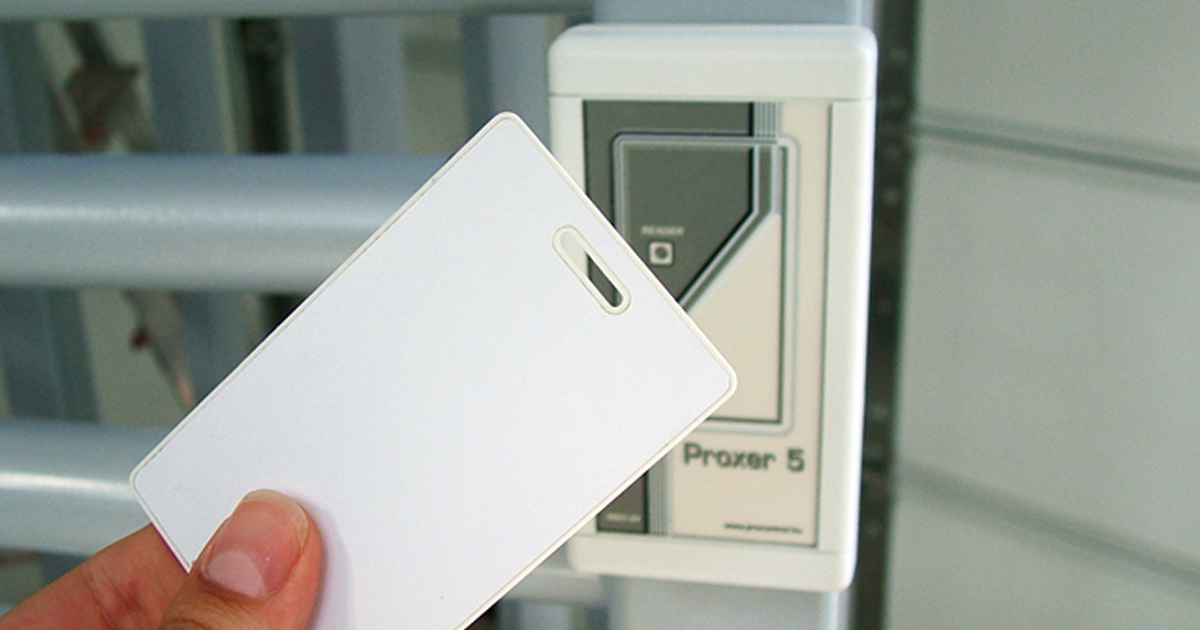 Security in the physical and electronic world is a growing issue because there are continuous breaches associated with security happening every moment of the day around us. Safeguarding yourself against these risks would require you to invest in a resilient, long-lasting and ingenious system of controls and locks which may prevent unauthorized access.
Access control systems can be set up to restrict access to a particular area or resource. These kinds of systems use code, electronic thumbprints, retina scans, magnetic cards or any other type of recognition to allow only authorized persons access to a certain region. After gaining access, the particular authorized personnel can use the actual resource or enter the restrictedarea. Access control systems are installed to protect sensitive information and prohibit unknown individualsfrom entering. These additionally prevent thefts and unlawful information retrieval.
This kind of systems are usually installed in the commercial or domestic spheres. These provide protection to people, house and other assets. Controls are generally geographical in nature meaning that they are placed on or around a specific sensitive area such as the firm's premises and are installed on parts of entry or exit towards the area. The system requires approved persons to use their identification, their knowledge or some product to access to area.
Identity: Fingerprint, retina scan, voice recognition.
Knowledge: A code the user can remember, Personal Identification Number (PIN) or password.
Item: A key, an identity card, a magnetic card.
The Best Solution: Dubai Secure Locks
Locks remain one of the most failsafe aspects of an access control system. Locksmith in Dubai provides its clients withcutting edge and advanced lock systems which would prevent unauthorized entry at all times. Our company analyzes as well as evaluates the specific needs from the customers and suggests suitable security solutions. For instance, installingan access control systemfor a school will be different from this for a pharmaceutical lab.
We use the top quality locks in order to provide you with highest safety. Heavy-duty and durable locks minimize the chances of lock breakdown which can compromise your security. For a particular set of locks you may also purchase parts and obtain warranty for up to 2 years depending on the maker you chose. The access control systems service supplied by our company will have a warranty associated with12 months.
Locksmith in Dubai gives you a comprehensive plan for installing different kinds of locks such as CCTV cameras, window locks, electronic mechanical locks and emergency alarms to reinforce your security.
Locksmith in Dubai provides high quality service in the most reasonable price to customers in all the areas of Dubai such as Dubai Marina(), Palm Jumeirah, JBR Jumeirah Beach Residence , JVT Jumeirah Village Triangle, JVC Jumeirah Village Circle, JLT Jumeirah Lake Tower, Meadows, Springs, Dubai Investment Park, Jabal Ali, Discovery Gardens, The Gardens, Jumeirah Park, Al Quoz, Al Barsha, Sheikh Zaid Road, Business Bay, Downtown Dubai, DIFC Dubai International financial center, karama, bur dubai, international city, silicon oasis, IMPZ, The Villas , The Lakes, Emirates Hill and Nahada. Clients can easily contact us and acquire information as well as pricing details about the access control systems they are considering. Our services are available 24 hours  for any sort of problems the actual clients might face. Specifically the commercial and residential locksmith service ensures that customersare protected even if they may be locked out of the premises or perhaps if the locking system by itself malfunctions during an emergency.
Access Control System Installation in Dubai:
Locksmith Dubai installs and replaces Access Control System at residential and commercial properties in all the areas of dubai such as Arabian Ranches, Al Barsha, Al Furjan Villas, Business Bay, DIFC, Discovery Gardens, Downtown Burj Dubai, Emirates Hills, IMPZ ,Dubai Marina, JBR - Jumeirah Beach Residence, JLT - Jumeirah Lake Towers, Jumeirah Golf Estates, Jumeirah Islands, Jumeirah Park, JVC - Jumeirah Village Circle, JVT - Jumeirah Village Triangle, Meadows, Mirdif, Motor City, Palm Jumeirah, Sheikh Zayed Road, Sports City, Springs, The Villas, The Lakes, Greens, Green Community
Call 24 Hour Locksmith in Dubai : 0554483370